Why Do People Develop Religious Beliefs?
According to Senator Barack Obama: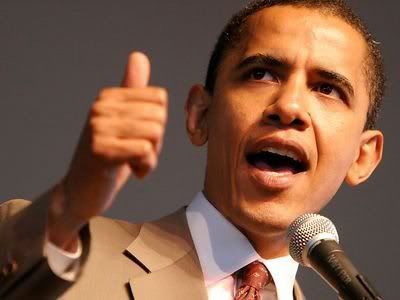 Each day, it seems, thousands of Americans are going about their daily rounds – dropping off the kids at school, driving to office, shopping at the mall, trying to stay on their diets – and coming to the realization that something is missing. They are deciding that their work, their possessions, their diversions, their sheer busyness are not enough.
They want a sense of purpose, a narrative arc to their lives, something that will relieve a chronic loneliness or lift them above the exhausting, relentless toll of daily life. They need an assurance that somebody out there cares about them, is listening to them – that they are not just destined to travel down a long highway toward nothingness. - Barack Obama


This statement proves once again that Faith enables a person to fool himself into thinking that he is maintaining his standards of reasonableness, while forsaking them.
There is a powerful incentive to not notice that one is engaged in this subterfuge, of course, because to notice it is to fail at it. As is well known, such cognitive gymnastics can be greatly facilitated by the presence of others, similarly engaged. Sometimes, it takes a village to lie to oneself.
In support of this noble enterprise, every religion has created a black market for irrationality, where people of like minds can trade transparently bad reasons in support of their religious beliefs, without the threat of criticism. You, too, can enter this economy of false knowledge and self-deception.

As should be clear, this is a kind of perpetual motion machine of wishful thinking—and it leads, of necessity, to reduced self-awareness and diminished contact with reality. But it is reputed to have many benefits, and once you get it up and running you will be in fine company. In fact, from the looks of it, you will never be lonely again.

Kemo D. (a.k.a. no.7)