The Anne Frank's Tree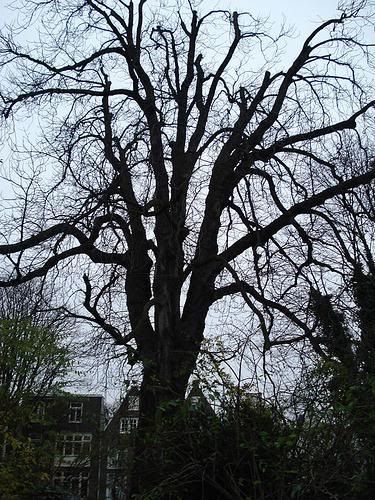 The chestnut tree that comforted Anne Frank while she hid from the Nazis during World War II will be cut down Wednesday because it is too diseased to be saved, the city decided this week. The 150-year-old chestnut, familiar to the many readers of "The Diary of Anne Frank," suffers from fungus.
The Jewish teenager made several references to the tree in the diary that she kept during the 25 months she remained indoors until the family was arrested by the Nazis in August 1944. Anne Frank died of typhus in the Bergen-Belsen concentration camp in March 1945.
"Nearly every morning I go to the attic to blow the stuffy air out of my lungs," she wrote on Feb. 23, 1944. "From my favorite spot on the floor I look up at the blue sky and the bare chestnut tree, on whose branches little raindrops shine, appearing like silver, and at the seagulls and other birds as they glide on the wind.
"As long as this exists ... and I may live to see it, this sunshine, the cloudless skies -- while this lasts I cannot be unhappy."
The Anne Frank Museum, where the tiny apartment has been preserved, said a sapling from the original tree will eventually replace it.

Kemo D. (a.k.a. no.7)