A Hybrid Supercar Concept
With the chassis of a prototype hybrid racecar and a pod-inspired interior, the Peugeot Onyx is just as extreme as it looks.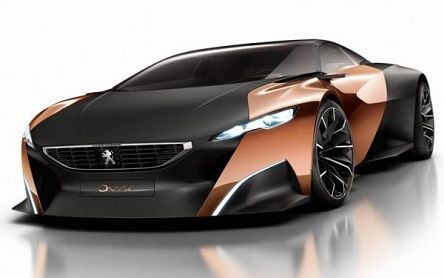 Peugeot may have pulled out of international endurance racing, but that doesn't mean it fired all of its engineers. The French company is bringing the Onyx, supercar concept, to this month's Paris Motor Show. Peugeot says the Onyx was "sculpted using materials processed as little as possible." The result is a car that looks like it will cut you if you run your hands across it.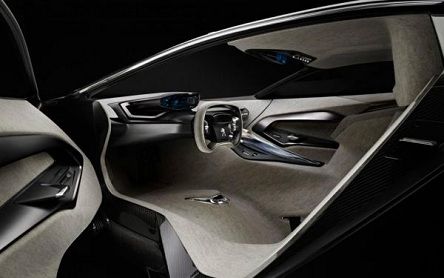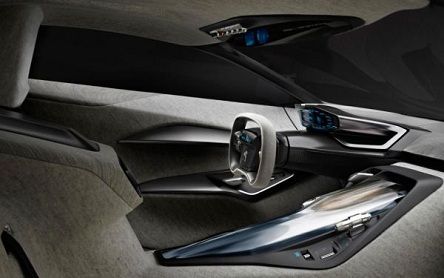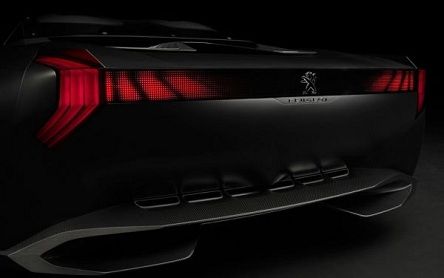 It's a good thing the Onyx is just a concept, because Peugeot would have serious issues with Europe's pedestrian safety regulations. Not that the Onyx doesn't look good; it looks rakish and aggressive in a way no other Peugeot does. Most Peugeots look good, but in a soft, luxurious sense. This one speaks of menace, with a ground-hugging form that looks like it was designed on an alien world. The styling isn't the only unusual thing about the Onyx's exterior. Many carmakers like to show off their use of carbon fiber by leaving a piece exposed, and Peugeot did this with an accent around the car's cowl. But how many designers feel the need to add unpainted copper sheeting to their cars? Talk about a two-tone color scheme.

The "unprocessed" design theme carries over to the interior, but with a twist. Peugeot says the interior is supposed to be a "one-piece pod," and every jagged surface really does combine into a seamless whole. Underneath the carbon fiber, copper, and newspaper, the Onyx is more than just a wacky styling exercise. The car's razor-sharp body is draped over the chassis of the 908 hybrid, a cancelled racecar that was supposed to compete in the 2012 24 Hours of Le Mans against hybrids from Audi and Toyota. Peugeot withdrew from racing before the 908 hybrid saw the light of day, so its twin-turbocharged 3.7-liter diesel V8 and kinetic energy recovery system (KERS) were placed in the Onyx.
The V8 produces 600 horsepower, and a temporary 80 hp boost is available from the KERS, which recovers energy from braking.
Kemo D. 7