Power vs. Truth
Science may benefit from election despite fiscal cliff.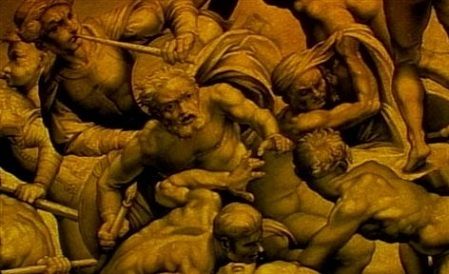 As the dust settles on bitterly contested US elections, can the nation's political leaders now move past the gridlock that has plagued the government since the Congressional elections of 2010? If not, a train wreck looms for science and the wider economy, in the form of the "fiscal cliff" – savage cuts in federal budgets that will kick in automatically if the outgoing Congress can't reach a deal by the end of the year to reduce the deficit through a combination of tax rises and spending controls. If the fiscal cliff can be avoided, there are some small positive signs that scientific issues may get a better hearing in the new Congress. Several candidates known for taking positions that fly in the face of scientific evidence did poorly at the polls – and there are even initial stirrings of bipartisan agreement that investing in science education is a priority. Still, if the fiscal cliff can be averted, advocates for science see some positive signs in Tuesday's votes.

For several years, concern has been growing that increasing ideological zeal on the right wing of the Republican Party is driving its candidates to embrace "anti-science" positions. These positions seemed to be a liability in some of Tuesday's votes. Todd Akin, who drew ire for his unfounded assertion that women's reproductive systems can prevent pregnancy after rape, was soundly beaten in his attempt to unseat Missouri Democratic Senator Claire McCaskill. What's more, at least three of the "flat earth five" members of the House of Representatives targeted by the League of Conservation Voters for their denial of the existence of climate change have been voted out of office. "Republicans have been looking over their right shoulder in primary challenges," says Alden Myer, who heads the Washington DC office of the Union of Concerned Scientists.
"Now they have to acknowledge that there could be a threat in the general election if they go over too far to the anti-science side of the street."
Kemo D. 7