Oblivion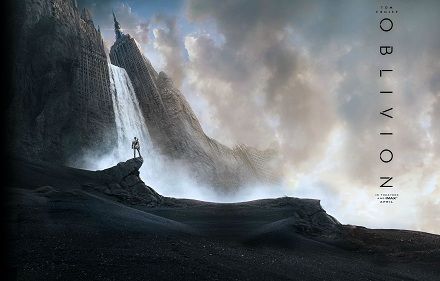 Jack Harper (Tom Cruise) is one of the last few drone repairmen stationed on Earth. Part of a massive operation to extract vital resources after decades of war with a terrifying threat known as the Scavs, Jack's mission is nearly complete. Living in and patrolling the skies from thousands of feet above, his soaring existence is brought crashing down when he rescues an attractive female stranger from a downed spacecraft. Her arrival triggers a chain of events that forces him to question everything he knows and puts the fate of humanity in his hands.
After Earth
One thousand years after cataclysmic events forced humanity's escape from Earth, Nova Prime has become mankind's new home. Legendary General Cypher Raige (Will Smith) returns from an extended tour of duty to his estranged family, ready to be a father to his 13-year-old son, Kitai (Jaden Smith). When an asteroid storm damages Cypher and Kitai's craft, they crash-land on a now unfamiliar and dangerous Earth. As his father lies dying in the cockpit, Kitai must trek across the hostile terrain to recover their rescue beacon. His whole life, Kitai has wanted nothing more than to be a soldier like his father. Today, he gets his chance.
Pacific Rim
When legions of monstrous creatures, known as Kaiju, start rising from the sea, a war begins that takes millions of lives and consumes humanity's resources for years on end. To combat the giant Kaiju, a special type of weapon is devised: massive robots, called Jaegers, which are controlled simultaneously by two pilots whose minds are locked in a neural bridge. But even the Jaegers prove nearly defenseless in the face of the relentless Kaiju. On the verge of defeat, the forces defending mankind have no choice but to turn to two unlikely heroes - a washed up former pilot (Charlie Hunnam) and an untested trainee (Rinko Kikuchi) - who are teamed to drive a legendary but seemingly obsolete Jaeger from the past. Together, they stand as mankind's last hope against the mounting apocalypse.
The Prototype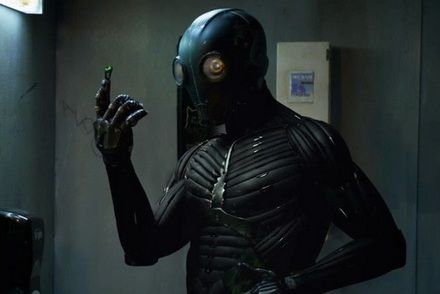 We've often heard that machines will take over the world, or the theory that mankind will someday evolve into machines. Well, this movie from The Bandito Brothers and writer/director Andrew Will explores just that. This is 'The Prototype'. The story is about a prototype robot that escapes from a military facility. On the run, the prototype is being hunted by the government and its creator. With the story looking like a mix of the Bourne films and RoboCop, this could be one of next year's most intriguing sci-fi offerings.
Gravity
Dr. Ryan Stone (Sandra Bullock) is a brilliant medical engineer on her first shuttle mission, with veteran astronaut Matt Kowalsky (George Clooney) in command of his last flight before retiring. But on a seemingly routine spacewalk, disaster strikes. The shuttle is destroyed, leaving Stone and Kowalsky completely alone--tethered to nothing but each other and spiraling out into the blackness. The deafening silence tells them they have lost any link to Earth, and any chance for rescue. As fear turns to panic, every gulp of air eats away at what little oxygen is left. But the only way home may be to go further out into the terrifying expanse of space. Early test screenings have been extremely positive, with Sandra Bullock's performance described by some as being the best of her career so far.