The Lost City of Petra
In the New Testament period, northern Jordan was the region of the Decapolis, where Jesus taught and performed "miracles."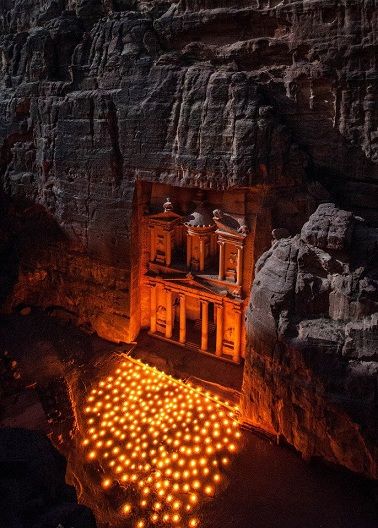 The real mystery of Petra is how little is known of its history and the nations that lived there. It is believed that the ancient, mysterious and hauntingly beautiful site of Petra in Jordan has been inhabited (in one way or another) for approximately 9000 years although its existence was kept secret from the modern West until 1812, when Swiss explorer Johann Ludwig Burckhardt "rediscovered it" and revealed its magnificence to the world. It has proven impossible to accurately identify when the history of Petra began in Jordan. Tradition has it that the first recorded people to live in the area were the cave-dwelling Horites. It is believed that the Edomites settled in the region during the first millennium B.C. There is a reference in the Bible that they were one of the nations that refused to permit the wandering Jews lead by Moses to enter their lands. Hidden under the sands and rocks are still undiscovered tombs. As recently as 2003 a new series of rock cut tombs were discovered under the Treasury. The Hashemite Kingdom of Jordan has recognized the importance of this great archeological site and is making concerted efforts to protect and preserve it for future generations as well as making accessible to an often awestruck public.
I wonder what other mysteries lie hidden beneath this ancient city...
Kemo D. 7