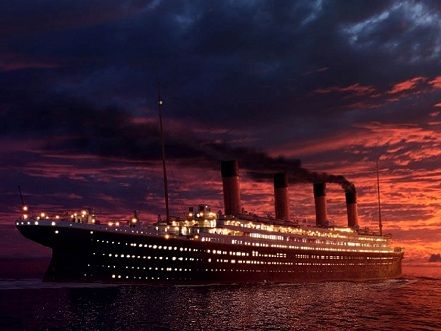 It looks like the Titanic. It is meant to feel like the Titanic. But the Australian billionaire who unveiled blueprints for a successor ship to the doomed ocean liner is confident his dream project will not sink like the Titanic. Last month at a news conference in New York, mining tycoon Clive Palmer said his ambitious plans to launch a copy of the Titanic and sail her across the Atlantic would be a tribute to those who built and backed the original.

"We will complete the journey. We will sail into New York on the ship they designed," he said at the event being held inside the Intrepid aircraft carrier that is now a museum. But Palmer, a jovial and brash mogul who likes to style himself "professor", refused to be drawn into predicting that his new boat would be "unsinkable" – and thus avoided repeating an act of hubris that the backers of the first Titanic famously made. "Anything will sink if you put a hole in it," Palmer admitted of Titanic II.

But he joked that due to global warming the risks of traveling through the waters near the Arctic circle had lessened considerably. "There are not so many icebergs in the North Atlantic these days," he said. But the main designer of the new ship, Markku Kanerva, did skirt the line of giving the project a small hostage to fortune. "I can assure you, from the safety point of view, it will be absolutely the most safe cruise ship in the world when it is launched," he said.
Leonardo DiCaprio and Kate Winslet should definitely book their tickets for this journey.
Kemo D. 7