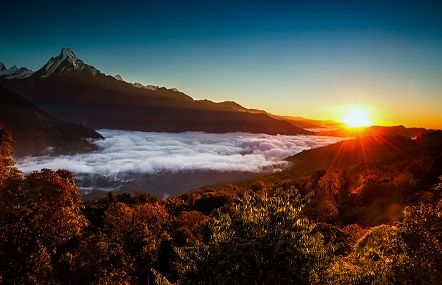 One out of 10 people on Earth is likely to live in a climate impact hotspot by the end of this century, if greenhouse gas emissions continue unabated. Many more are put at risk in a worst-case scenario of the combined impacts on crop yields, water availability, ecosystems, and health, according to a new study. It identifies the Amazon region, the Mediterranean and East Africa as regions that might experience severe change in multiple sectors. The article is part of the outcome of the Intersectoral Impact Model Intercomparison Project (ISI-MIP) that will be featured in a special issue of PNAS later this year.

"Overlapping impacts of climate change in different sectors have the potential to interact and thus multiply pressure on the livelihoods of people in the affected regions," says lead-author Franziska Piontek of the Potsdam Institute for Climate Impact Research. "This is why we focus on multisectoral impacts around the world, which turn out to be felt in developed as well as developing countries." The study is the first to identify hotspots across these sectors while being based on a comprehensive set of computer simulations both for climate change and for the impacts it is causing. Modelling groups from all over the world collaborated under the roof of the ISI-MIP project to generate consistent data.
This is an unprecedented community effort of climate impact researchers worldwide to elucidate the risks that humankind is running. It aims at laying a new foundation for future analyses of the consequences of global warming.
Kemo D. 7