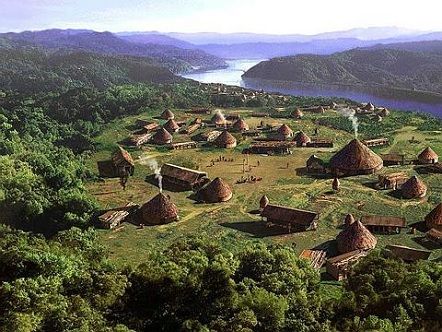 Research On Y Chromosomes Uncovers New Clues About Human Ancestry. More than 7 billion people live on this planet -- members of a single species that originated in one place and migrated all over Earth over tens of thousands of years. But even though we all trace our family lineage to a few common ancestors, scientists still don't know exactly when and how those few ancestors started to give rise to the incredible diversity of today's population. A brand-new finding, made using advanced analysis of DNA from all over the world, sheds new light on this mystery. By studying the DNA sequence of Y chromosomes of men from many different populations, scientists have determined that their male most recent common ancestor (MRCA) lived sometime between 120,000 and 156,000 years ago.

It's the first time the human ancestry has been traced back through the male line by sequencing the DNA of many entire Y chromosomes. And, it agrees reasonably well with previous findings about our female most recent common ancestor, made by studying DNA carried down through the human race's female line. Such studies used DNA from mitochrondria -- structures inside cells -- and placed that time of the most recent common ancestor between 99,000 and 148,000 years ago. That agreement makes the new finding especially significant: The research was done by a team of scientists from Stanford University, the University of Michigan Medical School, Stony Brook University, and their colleagues, and is published in the journal Science.
The team hopes their work will lead to further research on Y chromosomes as vehicles for studying human history -- and tracing male lineages back to the common "Adam" ancestors.
Kemo D. 7