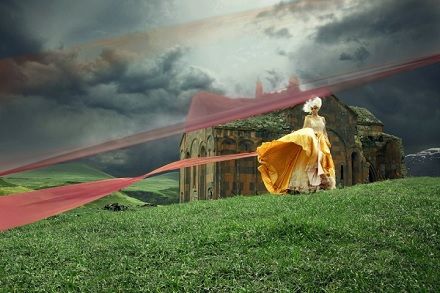 Ani: Situated along a major east-west caravan route, Ani first rose to prominence in the 5th century AD and had become a flourishing town and the capital of Armenia in the 10th century. The many churches built there during this period included some of the finest examples of medieval architecture and earned its nickname as the "City of 1001 Churches". At its height, Ani had a population of 100,000 to 200,000 people. It remained the chief city of Armenia until Mongol raids in the 13th century, a devastating earthquake in 1319, and shifting trade routes sent it into an irreversible decline. Eventually the city was abandoned and largely forgotten for centuries. The ruins are now located in Turkey.
Troy: Troy is a legendary city in what is now northwestern Turkey, made famous in Homer's epic poem, the Iliad. According to Iliad, this is where the Trojan War took place. The archaeological site of Troy contains several layers of ruins. The layer Troy VIIa was probably the Troy of Homer and has been dated to the mid- to late-13th century BC.
Carthage: Located in present-day Tunisia, Carthage was founded by Phoenician colonists and became a major power in the Mediterranean. The resulting rivalry with Syracuse and Rome was accompanied by several wars with respective invasions of each other's homeland, most notable the invasion of Italy by Hannibal. The city was destroyed by the Romans in 146 BC. The Romans went from house to house, capturing, raping and enslaving the people before setting Carthage ablaze. However, the Romans re-founded Carthage, which became one of the Empire's largest and most important city. It remained an important city until it was destroyed a second time in 698 AD during the Muslim conquest.
Babylon: Babylon, the capital of Babylonia, an ancient empire of Mesopotamia, was a city on the Euphrates River. The city degenerated into anarchy circa 1180 BC, but flourished once again as a subsidiary state of the Assyrian Empire after the 9th century BC. The brilliant color and luxury of Babylon became legendary from the days of Nebuchadnezzar (604-562 BC), who is credited for building the legendary Hanging Gardens. All that remains of the famed city today is a mound of broken mud-brick buildings and debris in the fertile Mesopotamian plain between the Tigris and Euphrates rivers in Iraq.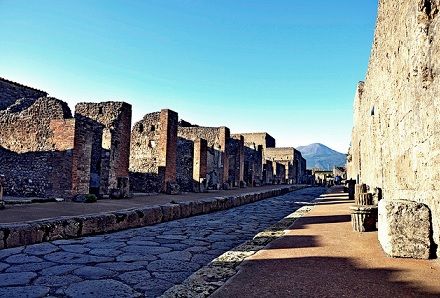 Pompeii: On August 24, 79 AD, the volcano Vesuvius erupted, covering the nearby town Pompeii with ash and soil, and subsequently preserving the city in its state from that fateful day. Everything from jars and tables to paintings and people were frozen in time. Pompeii, along with Herculaneum, were abandoned and eventually their names and locations were forgotten. They were rediscovered as the results of excavations in the 18th century. The lost cities have provided an extraordinarily detailed insight into the life of people living two thousand years ago.
Kemo D. 7