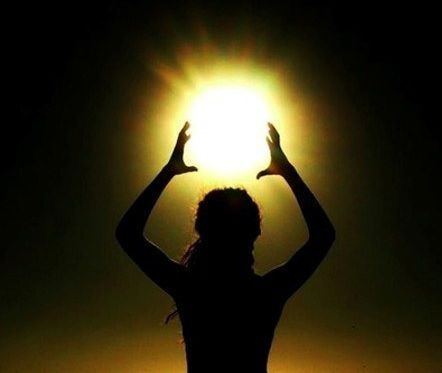 The fear that something is missing in you is what leads you to search somewhere else for happiness. You overlook what is already "here" as you chase after "there"; you miss the "sacred now" as you ponder your "next step." Can you see that all your pain comes from the belief that your source of happiness is outside you? This single misperception—this little fear—is what feeds your mental junk, your learned unworthiness, and your "not good enough" stuff.

Notice how all your thoughts of fear and lack are reversed the moment you accept that every piece of universal joy rests already in your heart. Your two physical eyes see bits of things. They see bits of the color spectrum, bits of the landscape, bits of the ocean, bits of the sky. They see bits of you and bits of me. But they do not see the big picture. It is only when you look with the heart that you can begin to comprehend the possibility of true wholeness, true beauty, and true oneness.

You are what you seek. This means that whatever joy you hoped "to get" after you found your true partner, got the dream job, bought the ideal home, and earned the right money is already in you! To be free all you have to do is make yourself wholly available to what is already inside you. Real healing is giving up your resistance to your Unconditioned Self.
Kemo D. 7
Source: Positive Thoughts