Star Wars Builders Use the Force


This working X-Wing rocket is just one of the amazing Star Wars replicas being built by sci-fi-loving DIYers around the world.
Cost: $500
Time: 9 Months
Todd Mullin and the club Punk Rocket Science chose to fashion a rocket from a different rebel ship, the Y-wing fighter.
Cost: $12,000
Time: 3 years
Engineer Jerry Greene built this R2-R9 droid, seen in Episode I of the Star Wars series, because, he says, everyone makes R2-D2s. Working with the members of an international droid-builders club, he drew up blueprints and then machined and cut the parts of his all-metal robot.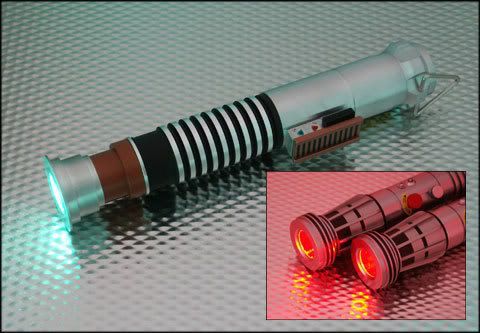 Cost: $175
Time: 1 Week
What's the point of having a lightsaber if you can't duel with it? Tired of mass-marketed sabers that were constantly breaking, Alex Buckner decided to redesign them. Rather than stringing the lighting throughout the plastic blade, as the official commercial version does, he placed a powerful LED in the handle so that aggressive Jedi throwdowns.

Kemo D. (a.k.a. no.7)