Brain Turns to Positive Thoughts When Faced With Death
When thoughts of death intrude, the human mind isn't paralyzed with negativity or fear. Instead, the brain instinctively moves toward happier notions and images, a new study suggests.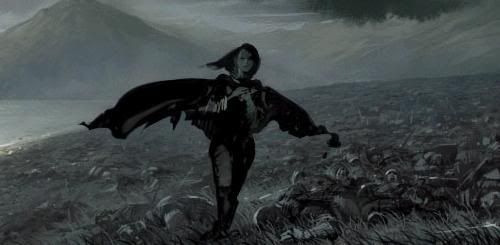 The finding supports the notion that people are stronger, emotionally, when faced with their own or a loved one's death than they may have ever thought possible.
"It again speaks to how resilient humans are and how this tendency to cope with threats is some sort of indicator of mental health," said study co-author Nathan DeWall, assistant professor of psychology at the
University
of
Kentucky
.
Humans are the only animal known to have a clear understanding that their life will end. On the surface, this knowledge could prove psychologically paralyzing -- why compete, learn and grow if these achievements will end?
However, DeWall and other scientists believe that as humans developed an awareness of death, they also evolved what's been called the "psychological immune system." During crisis, this mechanism tilts thoughts and attitudes toward the positive -- even when the grimmest of events intervene. This mental shift is typically unconscious, DeWall said.
"That's why, when you ask people to predict how they'll respond to something negative, they usually say, 'Oh, it will be horrible, and it will last a long time,' " he said. However, studies don't bear that out -- research involving people stricken with disease or disability show that people tend to bounce back emotionally much more rapidly than they would have expected.
In evolutionary terms, "how and when this came about, we don't know for sure," DeWall said. "I suspect that this capacity to cope with potentially disastrous events in a relatively easy way really did aid our survival."