Polar explorer Will Steger and his team of intrepid researchers are studying a fragile world on the brink of disaster.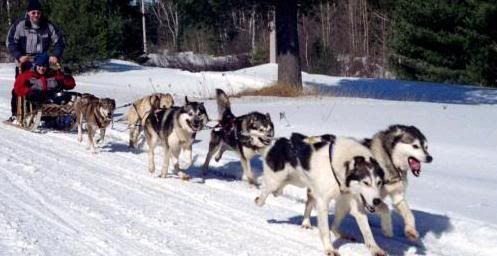 In March 2008, explorer Will Steger and an international team of emerging leaders will embark on a 1,400-mile (2,250-kilometer) dogsled expedition across
Ellesmere Island
, the northernmost island in the Canadian Arctic. The Ellesmere Island Expedition team will conduct studies examining the impact of global warming on polar environments in an effort to bring worldwide attention to an international crisis.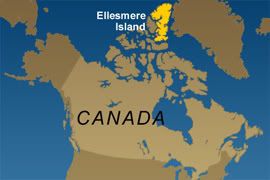 The extent of summer ice covering the
Arctic Ocean
has diminished significantly in the past 25 years, and as global warming continues, forecasters believe the ice will keep shrinking.

The Arctic region has already borne the burden of rising temperatures. Massive Arctic ice shelves, including the Ward Hunt and Ayles shelves, have lost hundreds of square miles of area due to calving.
Diminishing ice shelves also imperil Arctic wildlife that depend on the ice for survival. Scientists fear global warming could drive polar bears to extinction sometime this century, and seals, walruses, caribou, and other Arctic wildlife may not be far behind.
Steger will lead an expedition of six emerging leaders—including future policy-makers, inventors, photographers, filmmakers, environmentalists, and National Geographic Young Explorer grantees Ben Horton and Sarah McNair-Landry—on a 1,400-mile (2,250-kilometer) dogsled journey across
Ellesmere Island
.
The team will cross fjords, mountain ranges, ice shelves, and sea ice, documenting the effects of global warming on the
Arctic
and bringing attention to the climate change crisis. Photographer James Balog and the Extreme Ice Survey team will deploy four time-lapse cameras on
Ellesmere Island
to record the dramatic recession of glaciers there. Team members will post regular expedition dispatches updating audiences on their progress and their findings.
The Ellesmere Island Expedition will follow in the footsteps of legendary polar explorers Robert Peary and Matthew Henson, who staged their journey to the North Pole from
Ellesmere Island
. The Ellesmere expedition, a collaboration with the National Geographic Society, the International Polar Year, James Balog's Extreme Ice Survey, and the Royal Norwegian Embassy, Washington, D.C., sets off with the same spirit of exploration as its forebears—and a determination to save the Arctic for future explorers.
Donate to the National Geographic Society at: