Second Earth in the Making

Astronomers have spotted evidence of a second Earth being built around a distant star 424 light-years away.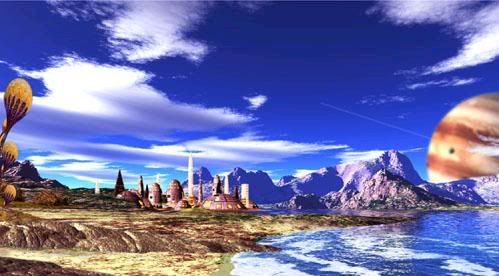 Using NASA's Spitzer Space Telescope, astronomers have spotted a huge belt of warm dust swirling around a young star called HD 113766 that is just slightly larger than our sun. The dust belt, which scientists suspect is clumping together to form planets, is located in the middle of the star system's terrestrial habitable zone where temperatures are moderate enough to sustain liquid water.