Thai Capital in Danger
Experts say these waters, aided by sinking land, threaten to submerge Thailand's sprawling capital of more than 10 million people within this century.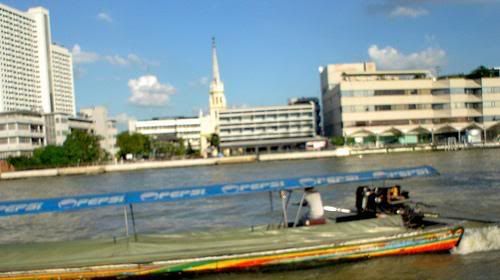 Bangkok is one of 13 of the world's largest 20 cities at risk of being swamped as sea levels rise in coming decades, according to warnings at the recent Intergovernmental Panel on Climate Change held here.
The loss of Bangkok would destroy the country's economic engine and a major hub for regional tourism.