Human Evolution Speeds Up
Our Stone Age ancestors were more genetically similar to Neanderthals than they are to us, as our species has evolved 100 times faster in the past 5,000 years than at any other time in human evolution, a new study indicates.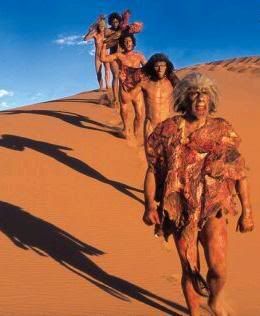 Conventional wisdom has held that human evolution slowed as modern humans emerged and even stopped with us, but genetic data is now showing that the opposite is true, with aspects of our cultures, such as diet and medicine, and the ballooning human population pushing the gas pedal on the evolution of our species.
Anthropologist John Hawks of the
University
of
Wisconsin-Madison
and his colleagues analyzed data from the International HapMap Project, which works to catalog the genetic similarities and differences among humans from cultures around the globe—this map of genetic variation can give insight into changes in human genes over time.